The YMCA is a great place to stay in shape and connect with your community, but you may be wondering if they have all of the amenities that you're looking for. In particular, you may be wondering if the YMCA has a sauna, steam room, hot tub, or pool.
Fortunately, the answer is yes! The YMCA does have a sauna, steam room, hot tub, and pool. However, the amenities might vary between locations, so use the YMCA finder

to see what amenities the "Y" has in your hometown. So whether you're looking to relax after a workout or just want to enjoy some time in the water, the YMCA has you covered.
What Is YMCA?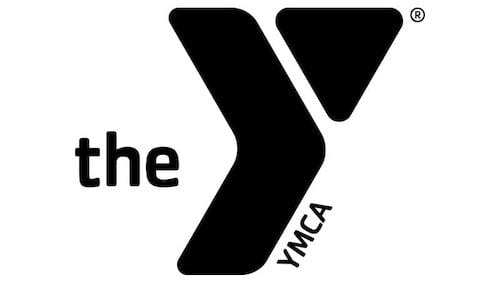 Sauna: Yes
Pool: Yes
Steam room: Yes
Hot Tub & Jacuzzi: Yes
Spa: No
Membership: $45-$60 per month + initiation/annual fee
The YMCA is a global nonprofit organization that helps people live healthier lives. While the acronym "YMCA" stands for "The Young Men's Christian Association", the organization is open for everyone to join, regardless of sex or religious beliefs.
The YMCA offers fitness facilities, after-school programs, summer camps, and more. In addition, the YMCA is also a great place to volunteer your time and make a difference in your community.
Whether you're looking to get healthy, give back, or both, the YMCA is a great place to start. So what are you waiting for? Visit your local YMCA today!
YMCA membership cost
The membership prices depend on the type of membership you sign up for and your location.
Prices vary a lot between locations, and a typical monthly price for an adult is between $45 to $60. Youth and young adult prices are lower, and there are discounts available for families.
Here's an example of the membership prices from The YMCA of Central New York

: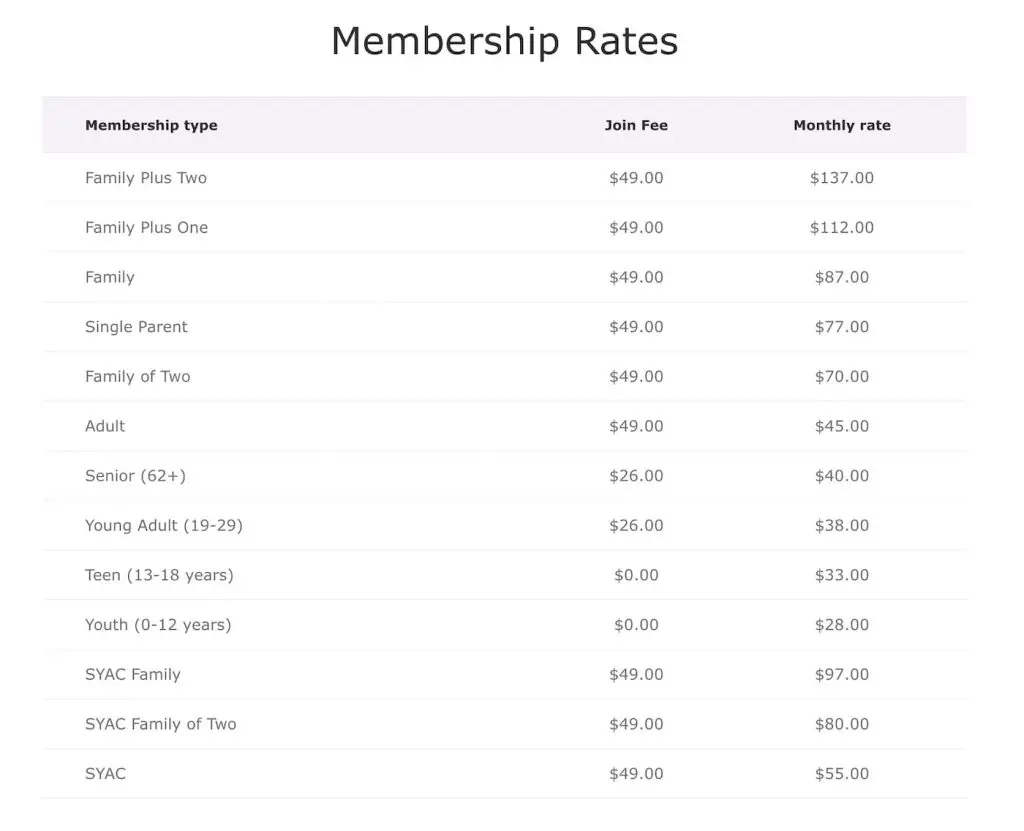 Does YMCA Have a Sauna or Steam Room?
The YMCA does have both a sauna and a steam room!
You can find the sauna in the locker room.
If you are looking for a gym with a sauna, the YMCA is a great and accessible alternative to gyms Planet Fitness, which doesn't have a sauna or a steam room.
What to Wear in a Sauna at the YMCA?
It's best to wear a clean swimsuit to the sauna at the YMCA. You can also wear a clean towel to the sauna.
The YMCA sauna rules

say:
Do not wear rubberized or plastic swimsuits as they can melt. Sweatshirts, sweatpants, and athletic shoes are not allowed.
I wrote a complete guide about what to wear in a sauna that covers everything you need to know about the topic!
Does YMCA Have a Hot Tub or a Pool
Most YMCA locations have a pool but a hot tub is not available in every location.
I recommend using the YMCA finder

to find the nearest YMCA location. You can even filter locations based on facilities like sauna and pool.
Amenities at The YMCA – What Do They Have?
The YMCA has a variety of amenities that you can enjoy. Some of these amenities include:
Fitness facilities
After-school programs
Summer camps
And more!
There is something for everyone at the YMCA, so be sure to check out all they have to offer.
Did You Read These Already?